Credit FAQs & Car Sales
in Ontario, CA
At Jeep Chrysler Dodge RAM FIAT® of Ontario, we strive to help each customer find the perfect car for their needs. From new Jeep SUVs and RAM trucks to used cars and Certified Pre-Owned vehicles, our team is at your service to help you make the best decision for your lifestyle. If you're looking for assistance with trading in a car or finding auto financing options that fit your budget, our staff can provide guidance.
Come speak with the experts at our local car dealership in Ontario to discuss your credit situation and see how we can help you drive home in your dream ride. Get a head start on your car-buying and -leasing search by viewing our frequently asked questions below.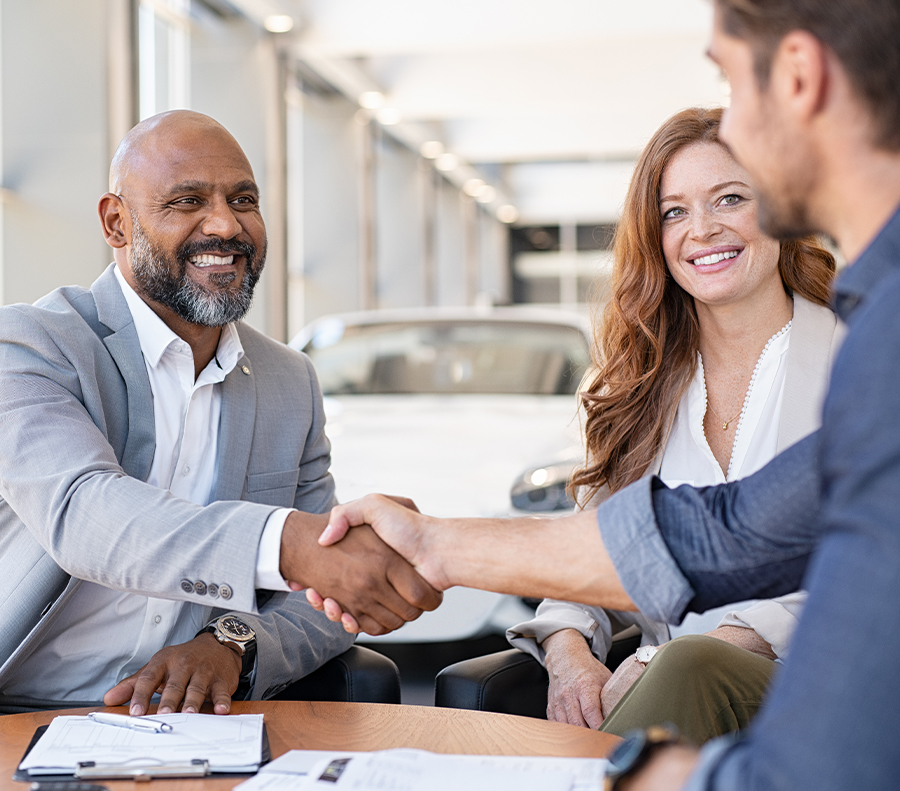 Credit FAQs
How do I get a good interest rate?
It's best to first research and compare auto loan rates from different lenders. It's also important to check your credit score to see if it's high enough for a good interest rate. Oftentimes, you can pay a larger down payment and receive a lower auto interest rate.
What are current interest rates to buy a car?
Interest rates for car loans vary depending on the lender and your credit score. Generally, you can expect to find interest rates between 3% and 10%. Some lenders may offer lower interest financing for certain vehicles or to individuals with excellent credit.
How much of a down payment do I need to finance a car?
Putting money down upfront when financing a car is not required, but it is advisable. Doing this can help make your monthly payments more affordable, as well as decrease the amount of interest you need to pay. It is recommended that you put down 10% if possible.
Can I sell my car while I'm still paying it off?
Yes, you can sell your current car, even if it is still being paid off. Come to our nearby car dealership today and chat with a member of our Jeep sales team to start the process. We have great connections with local lenders!
Is it better to finance through a dealer or a bank?
When deciding between a local car dealer, bank or credit union for auto financing, we suggest you compare the interest rate and loan term each offers. This way you can figure out which lender provides the best financing option for the new RAM 1500 truck or used Dodge SUV in Ontario that you desire.
Can I buy a car with bad credit?
Yes! We want to ensure that your credit score doesn't prevent you from purchasing your dream Jeep SUV or pre-owned Chrysler minivan. When you come to our dealership, inquire about our subprime auto loans with a member of our staff.
How is my credit score calculated?
Your credit score is determined by a variety of factors. These include your payment history, the amount of credit you have available and how long you have had credit. You can boost your credit score by making sure all your loan and credit card payments are up to date.
Local Car Dealer in Southern California
Our SoCal auto dealership is a go-to source for local drivers looking to sell a car or buy or lease a Chrysler, Dodge, Jeep or RAM. Whether you're searching for a new RAM 2500 truck, Dodge Durango or pre-owned Jeep Wrangler for sale in Ontario, you'll be given the utmost attention and help. Check out our financing opportunities, view our current car specials and get approved for an auto loan in Southern California today!