Anticipate Greatness: The All-New 2022 Wagoneer And Grand Wagoneer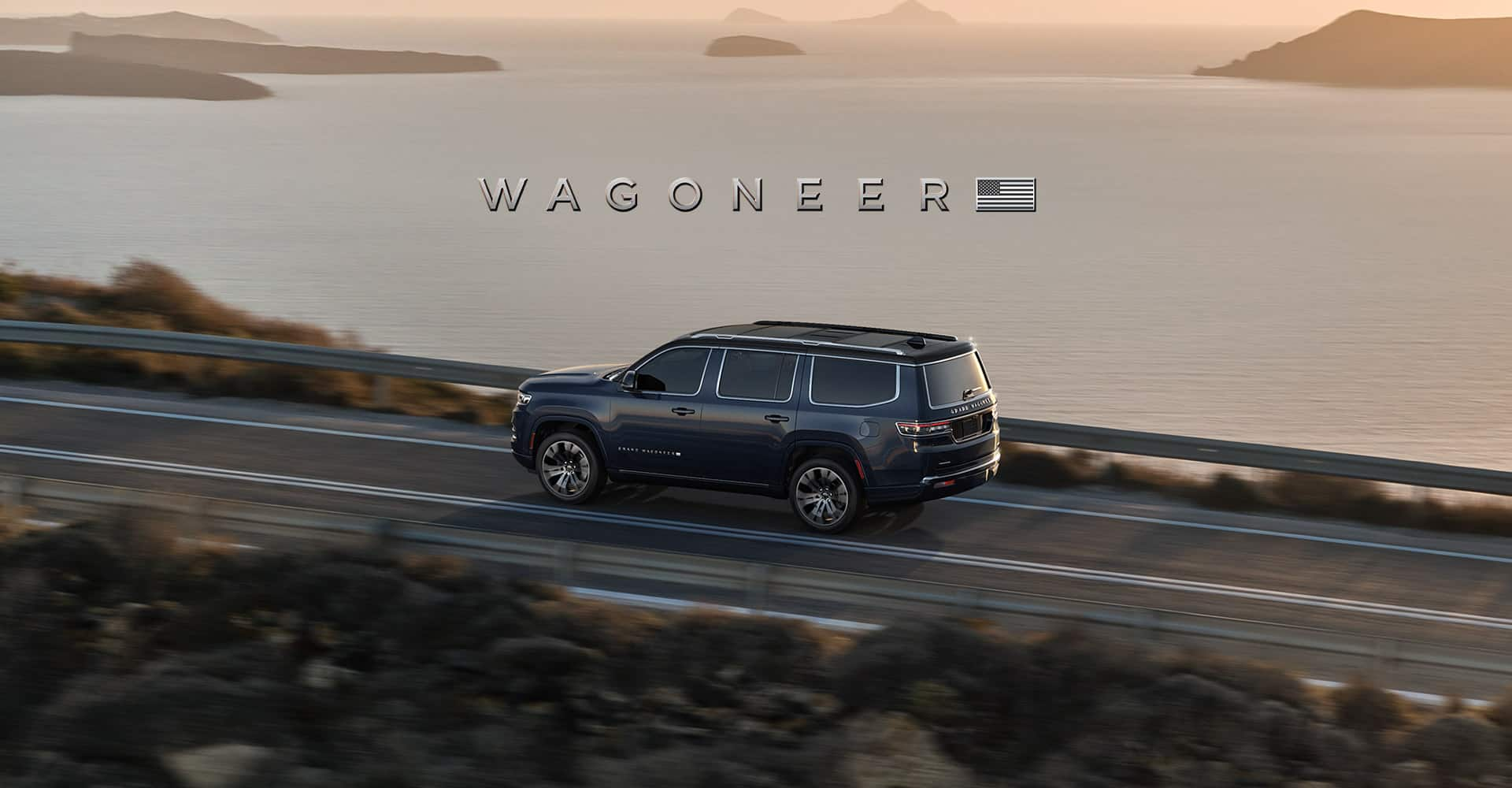 If perfection was something you could touch, then it is the 2022 Wagoneer and Grand Wagoneer®, designed with truly exceptional benefits that bring your elegance to life with its premium style, adventure, and comfort. With a classy interior, sporty exterior, magnificent operating capabilities, and high-tech safety and security features, the 2022 Wagoneer is perfectly designed for greatness.
Comfy Interior
The 2022 Wagoneer has a cabin specially crafted to cater to specific needs and give you comfort. It boasts a three-row passenger seating that provides sufficient room for all passengers to have their quiet space. The Grand Wagoneer's dynamic seating arrangement and innovative storage options accommodate up to eight passengers with comfort and durability to satisfy everyone.
You can experience varying degrees of refreshing comfort regardless of how long your journey is. The front cabin offers you a high-tech 24-way adjustable power seat that features memory capability and massage. With its dynamic third-row seating, you can choose to create more space in the cargo area to give you maximum room to store most of everything you need for a trip.
Breathtaking Exterior
The 2022 Wagoneer is built so attractively that it is compelling from all sides, and the Grand Wagoneer® spots a blend of sophisticated contemporary, classy style. With a hands-free power liftgate, you get convenient access to the cargo area, making loading and unloading your belongings a seamless experience.
Besides having a breathtaking exterior, these vehicles also possess an amazing mix of strength and high-end technology. This results in an incredible controlled towing that gives you utmost confidence while you move heavyweights.
Advanced Security And Safety
The surround 360° view camera offers an added security feature by monitoring your vehicle and tracks almost all things in its sight, enabling you to travel rest assured about your safety and security.
It also has Intersection Collision Assistance and Automatic Braking. This feature helps to anticipate potentially dangerous situations and alerts you to oncoming vehicles. It also automatically applies the brake to avoid potential problems on the road.
Would you like to be one of the very first to own the All-New 2022 Wagoneer or Grand Wagoneer® masterpiece? Visit the Jeep Chrysler Dodge Ram Fiat in Ontario or visit their website: www.jcofontario.com today. They have lots of other vehicles to choose from, like the 2021 Jeep Compass, 2021 Jeep Gladiator, 2021 Jeep Grand Cherokee, 2021 Ram 1500, and many more.