RAM & Jeep Tire Service

Near Riverside, CA
Tires are the first and only point of contact between your vehicle and the road, making them essential to every aspect of drivability. If you want to ensure your car's tires are in good condition, visit the Jeep Chrysler Dodge RAM FIAT of Ontario tire center. We're here to assist with all your tire maintenance and repair needs. We can handle everything from routine RAM tire rotations to flat tire repairs and more. We even have a wide selection of new tires for sale that are a great fit for whatever you drive, so you can turn to us when it's time for Jeep tire replacements. Find out more about all we can do for you when you visit our Dodge dealership Near Riverside!

Why Should I Rotate My Tires?
Tire wear isn't uniform across all four tires. Because front tires are responsible for steering the vehicle and directly support the weight of the engine, they typically wear faster than the rear tires. By performing a RAM or Jeep tire rotation, you're helping even out the wear and tear across the front and rear tires over time — prolonging your tires' lifespan. This will also help prevent an individual tire needing to be replaced before the rest of your set. Curious how often you should get a Jeep tire rotation? In general, we recommend that you rotate your tires about every six months or 6,000 miles, whichever comes first. That way, you can ensure your tires continue to wear evenly and perform their best.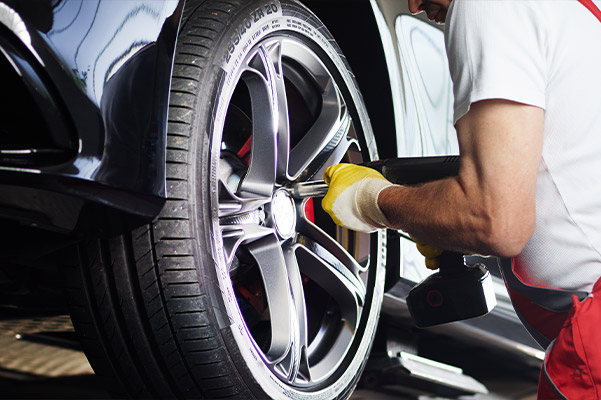 RAM Wheel Alignment Near Riverside, CA
Another way to help prevent excess tire wear is to make sure your vehicle's wheels are properly aligned according to factory specs. While tire alignments aren't a regular part of routine maintenance, you should schedule Jeep tire service in Ontario with us if you notice that your vehicle is pulling to one side or there's a vibration while driving on a smooth road. Our team will perform whatever Dodge front end alignment service your vehicle requires, as well as take care of tire balancing to ensure that you're ready to get back on the road.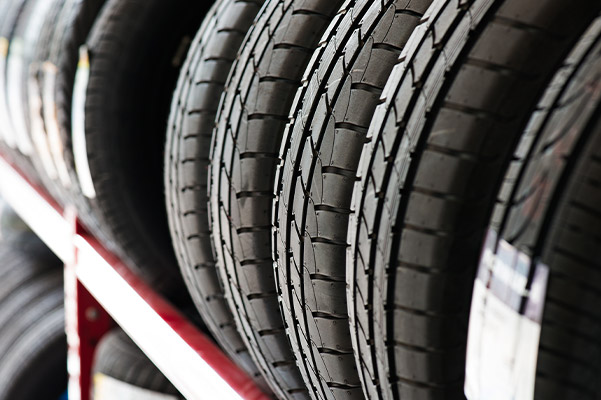 Buy New Jeep Tires Near Me
If we find that it's time for RAM tire replacements when you visit us for service, we'll let you know so that you can get everything squared away before heading out. We have a wide selection of new Dodge and Jeep tires for sale near Riverside that will be a great fit for your vehicle, so you can rest easy when it's time to buy new tires. You may even be able to claim new RAM tire specials that can help you save big!